Useful and inspiring Edtech
To help you deliver successful training courses, we create tailor-made programmes combining educational effectiveness, creativity and cutting-edge technologies.
We'll be there by your side to make digital training a real asset among your activities.
Not only does immersive training boost learners' capacity to memorise, it can also increase their learning speed by 30%.
Let your learners experience the situations they'll meet in real life.
Grab their attention, boost their engagement and monitor their progress.
The creativity of an expert studio for all your learning projects!
Speedernet's integrated studio offers the best in multimedia educational creativity: motion design, micro learning, storytelling, video cartoons, digital learning, immersive learning, podcasts, web series, digital board games, etc.
Our artists create training programmes that fulfil all your objectives. Its strength lies in the fact that it draws inspiration from all forms of narrative cultures, for ever more innovative, interactive and immersive creations.
Team spirit and diversity are our founding principles
Speedernet boasts a multi-disciplinary and multicultural, team made up of 45 talents who work in perfect unison. Add to that a culture of innovation and efficiency, and you have our team's DNA for more than 20 years.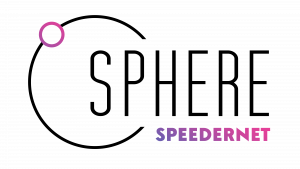 Innovative solutions at your disposal!
Whether you want to create immersive experiences yourself or develop collaborative and informal learning in your organisations, we can provide you with readily available solutions tailored to your needs.
Discover them now and start creating your own immersive content and devising YOUR social learning.
Hear what our customers have to say!
Our greatest source of pride is the relationships we forge with our customers.
Listen to their experiences in our Speed&Speak interviews!
How can we make politicians, local authority technicians and planning professionals aware of the quality of public space? Listen to the experiences of Anne, Cédric and Cyril from CEREMA.
The value of Digital Learning, the use of Virtual Reality, the ingredients for successful learning… Manuel Tercic, Human Capital Development Manager at Mersen tells us about his experience
A board game to validate skills and knowledge in an educational and entertaining way? Sébastien Giuffrida, a trainer and designer with RTE Réseau de Transport d'Electricité tells you all about the project.
Innovative solutions at your disposal!
Get in touch and let's work together to create your future training courses!